International Design Conference
2CO COmmunicating COmplexity
INFORMATIVE-ANIMATION
INTERACTIVE DATA VISUALIZATION
INFO-GRAPHICS
2CO 2013 - The Documentary ...
It took a little longer then we had hoped but it's ready and we are happy to announce 2CO's documentary. The five minutes film, by Stefano Nurra, includes interviews with Paul Wells, Michael Stoll, Dave Daniels, Santiago Ortiz, Jen Christiansen and Paolo Ciuccarelli.
---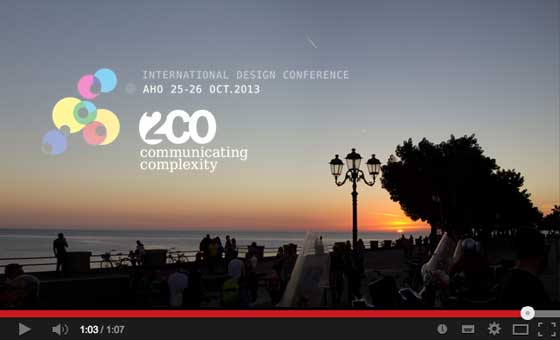 See it on our YouTube channel.
---
2CO COmmunicating COmplexity is the international conference aimed at exploring languages, approaches and technologies to respond to the emerging need for making complex information accessible through design.
Keep an eye at 2coconference.org as there is more to come..