International Design Conference
2CO COmmunicating COmplexity
INFORMATIVE-ANIMATION | INTERACTIVE DATA VISUALIZATION | INFO-GRAPHICS | INFORMATIVE ENVIRONMENTS
The 2CO international design community has gathered once again last November in Tenerife
to continue its exploration of new ways to inform, communicate and disseminate technical, scientific, social and environmental content.
The 2CO_two edition continued the very successful path initiated in 2013 in Alghero, gathering scholars, professionals and students from the international design community to share projects, experiences, points of views and methodologies, contributing in shaping what has become a vast and challenging interdisciplinary field on professional and research activity.
This edition saw a new 'informative environments' topic, aimed at encompassing projects that explore the potential of the dimension of space and of interactivity to convey information joining the three conference's key area of interest: informative-animation; interactive data visualization; info-graphics.
The 2017 Conference also hosted a series of short intensive design workshops, exploring the didactic issues associated with the many educational issues connected with communicating complexity.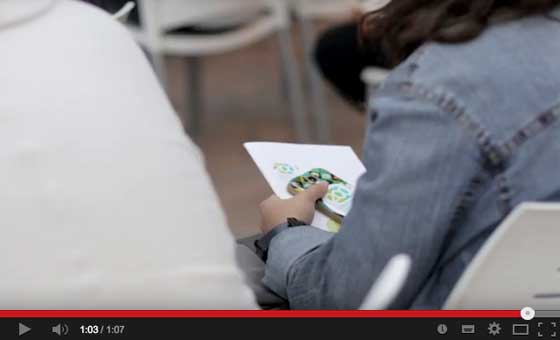 2COtwo: the short film
While authors are currently working at turning their Conference's presentations into FULL PAPERS, which will be gathered soon and turned into a Conference paper's book (to be freely downloaded from this website soon), we are happy to share a short film documenting what went on in Tenerife.
---
2CO COmmunicating COmplexity
is the International Design Conference devoted to the investigation of the new communication landscape that embraces approaches, strategies and methodologies for making complex contents accessible through design.
Organized by:
academic partners:
Università degli Studi di Milano - BICOCCA, Dipartimento di Psicologia - ΤΕΧΝΟΛΟΓΙΚΟ ΕΚΠΑΙΔΕΥΤΙΚΟ ΙΔΡΥΜΑ (TEI) ΑΘΗΝΑΣ, Technological Educational Institute (TEI) of Athens - Istanbul Technical University, Department of Industrial Design - Augsburg University of Applied Sciences, Department of Design - Universitat Politècnica de València UPV, Spain, Fine Arts Faculty - Liverpool School of Art & Design, Liverpool John Moores University - Università degli Studi della Repubblica di San Marino